›› Control and automation technology
We deliver complete control configurations for your facility with functional specification, overview diagrams, circuit diagrams, software and all manufacturing data.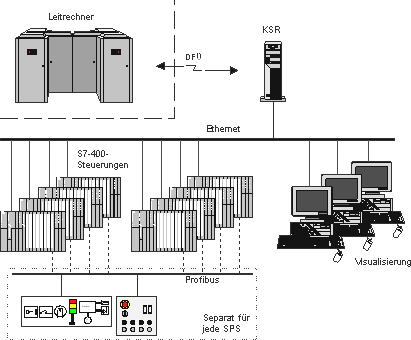 We do all specific construction and implementation, train the workers and provide support at starting of production.
We do consulting after handing over the project and are your permanent contact person for all further rationalizations, improvements and extensions.
Technologies:
Standardized software modules
Control systems SIEMENS S7 and SEW MOVI-PLC® (other on inquiry)
Interface to overlayed computer systems
Field buses, especially Profibus and Interbus (other on inquiry)
Applications:
Control
Process monitoring